Personal Information Protection Law Goes into Effect

  China's Personal Information Protection Law was adopted by the country's top legislature in August this year and will take force on November 1.

  According to this law, "personal information" refers to various information recorded electronically or by other means that is related to an identified or identifiable natural person, and does not include anonymized information. The law addresses a broad spectrum of issues in recent years about the use of personal information. For instance, it stipulates that information pushing and commercial marketing to individuals by means of automated decision making shall be accompanied by options not specific to their personal characteristics simultaneously or provide individuals with convenient means to refuse. The installation of image collection and personal identification equipment in public spaces for the sake of maintaining public security shall comply with relevant national provisions enacted by the state and set up prominent reminders. The collected personal images and identification information of any individual can only be used for the purpose of maintaining public security and shall not be used for other purposes, except individuals give their separate consent. The processing of sensitive personal information, including biometrics, religious beliefs, specific identities, medical health, financial accounts, whereabouts as well as personal information of minors under 14 years of age, shall obtain separate consent from the individual.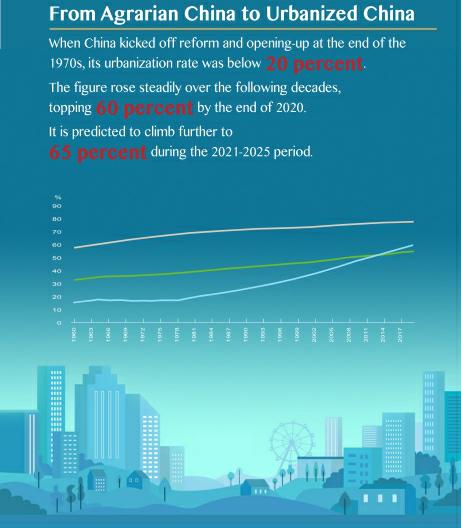 Warning System Boosts Quake Defenses

  A nationwide earthquake early warning network will begin operating by the end of next year. The network will alert people more than 20 kilometers from an earthquake's epicenter seconds to a few dozen seconds before the destructive seismic waves arrive, the China Earthquake Administration said at a news conference. More than 15,000 monitoring stations will be built across the country, together with supporting facilities such as quick reporting and early warning centers for seismic intensity.

  The warning system detects the first waves of an earthquake, which are weak and cause little destruction, and then sends out a warning several seconds before the second waves that can forcefully shake the ground. In response to alerts, authorities will take needed measures concerning major infrastructures, including emergency braking of high-speed trains and rapid closure of gas pipelines.

  Over the past three years, the administration has built pilot monitoring stations in Beijing and Tianjin as well as in the provinces of Hebei, Sichuan, Yunnan, and Fujian. Residents in the six regions can receive early warning messages via television and apps on their phones.

Sci-Tech Advances Boost Tibetan Agriculture

  Agricultural science and technology have greatly contributed to the effective supply of agricultural products and helped raise the incomes of farmers and herders in southwest China's Tibet Autonomous Region, local authorities said.

  Financial spending on research and development in the fields of agriculture and animal husbandry has long accounted for more than 60 percent of all the research and development investment in the entire region, according to the Science and Technology Department of Tibet.

  The region has popularized a series of new agricultural and animal husbandry varieties, technologies, and equipment over recent decades, with more than 150 new nurtured crop varieties. Yields in Tibet's highland barley surged from approximately 80 kilograms per mu (about 0.067 hectares) before the region's peaceful liberation in 1951 to some 380 kilograms per mu at present.

  Sci-tech innovation has also helped increase the income of farmers and herders. In 2020, the per capita disposable income of Tibet's rural residents was RMB 14,598 (about US $2,250), up 12.7 percent over the previous year and marking the 18th year of double-digit annual growth.